Optometrist Westerville & Columbus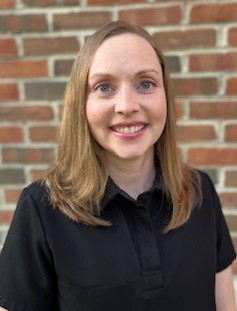 Dr. Jackie Paskiet was born a Buckeye but grew up in Iowa where she was the first in her family of 5 to need glasses. She earned her undergraduate degree in biological sciences at St. Ambrose University in Iowa. She moved back to Ohio and graduated with honors from The Ohio State University College of Optometry. During optometry school, Dr. Paskiet served as equipment rep for her class, work study assistant in Infant Vision Sciences, and research participant and assistant for contact lens solutions studies. She also enjoyed being a part of the EYE fraternity, COVD student liaison, and experiencing Big Ten football.
Since graduation Dr. Paskiet has enjoyed caring for patients of all ages at offices across the greater Columbus area. She provides eyecare for children and adults including comprehensive eye exams, glasses, contact lenses – including Corneal Refractive Therapy contact lenses, myopia prescription management options for children, and management of dry eye and other ocular diseases. She is also trained in the co-management of laser vision correction and cataract surgery.
Dr Paskiet is a current member of the Ohio Optometric Association and Central Ohio Optometric Association.
Dr. Paskiet has three young children and enjoys cooking for her family and friends.