Cataract Surgery Westerville, OH.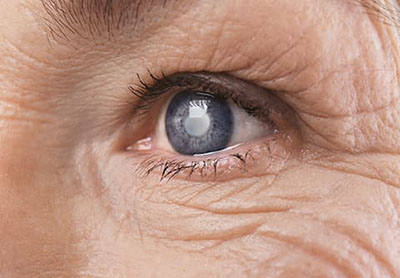 Cataracts are a very common eye condition, in which the natural lens of the eye becomes cloudy, blurring vision. Cataracts are so common, that anyone who lives long enough will likely develop them. While there are some other risk factors such as diabetes, the biggest risk factor is aging.
Cataracts are caused by the natural clouding of the lens in the patient's eye. The lens is the clear part of the eye that helps focus light onto the retina, working much like the lens of a camera. This lens needs to be completely clear for the best vision.
Our highly qualified ophthalmologists have been providing quality cataract treatment to Westerville, Ohio for many years. Comprehensive EyeCare of Central Ohio will work with you to make sure that you are comfortable, informed and taken care of when you walk into our office for cataract surgery.
The only available treatment for cataracts is through surgery. But not to worry! Cataract surgery is extremely effective, virtually painless, and surprisingly quick. Our skilled cataract surgeons in Westerville will be with you every step of the way, from the initial cataract consultation to the surgery itself.
Watch an actual cataract surgery with narration here.
Comprehensive EyeCare has done an excellent job making cataract surgery available to all people living in Westerville and surrounding areas. Please know that when you choose Comprehensive EyeCare Center in Westerville for your cataract surgery, you are in the hands of qualified professionals who take great pride in what they do. Our cataract surgeons in Westerville are ready to help you gain your vision back!