Complete Optical Services for all of Central Ohio including Columbus, Westerville, Galena, New Albany, Gahanna, Worthington, Powell, Bexley, Lewis Center, and Sunbury.
Selecting the best eyewear for you and your specific needs is paramount. For continuity of care, we strongly encourage you to use our optical dispensary located next to the main waiting area. With access to a complete line of technically-advanced, designer eyewear including glasses and contact lenses, our staff is specially trained in providing the care and service you need in achieving clearer and accurate vision. They have the wealth of experience and offer the peace of mind you'll want in making eyewear choices.
Our office in Westerville, Ohio offers a variety of frames from different brands, making it easy to find something for everyone! Our skilled and experienced opticians at Comprehensive EyeCare in Ohio will be there to help you find the right frame and style, within your budget. Whether you're looking for frames to make a fashion statement, or to just fit your face, our Westerville, Ohio opticians will be there to make sure you walk out with what you want.
Some patients cannot, or do not want to, wear contact lenses. Eyeglasses have some advantages, such as being easy to maintain and easy to remove if needed. In out Westerville office, you can also get your prescription in a pair of sunglasses! No more having to choose between your eyeglasses and your sunglasses. Comprehensive EyeCare in Westerville will set you up for the eyeglasses or sunglasses that you want and need.
We are providers for major vision insurance plans such as Vision Service Plan (VSP) and EyeMed.
The optical shop is open during the same hours as the office. Because we have limited staff on Saturdays, we request that you make an appointment to choose or pick up your glasses on that day. Please call 614-890-5692 to make an appointment with an optician.
Extensive Selection, Exceptional Quality
With over 700 frames on display, we have selections for everyone. We carry the latest fashions to help make you look your best, and we use high-quality lens materials to help you see your best. We also carry a full line of "over-the-counter" reading glasses and sunglasses (with and without prescription). These are some of the name brand frames that we carry.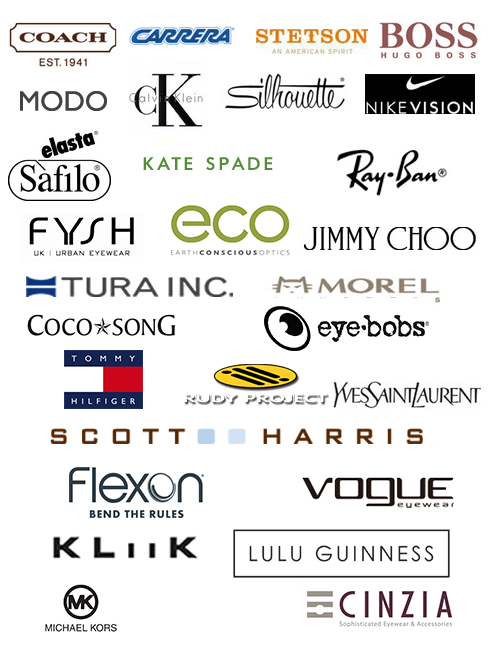 Opticians
Our opticians will provide you with the personal care and attention that you need for your eyewear needs. They understand what it takes to ensure complete patient satisfaction and quality service.
Our optical shop is owned and operated under the direction of the physicians.